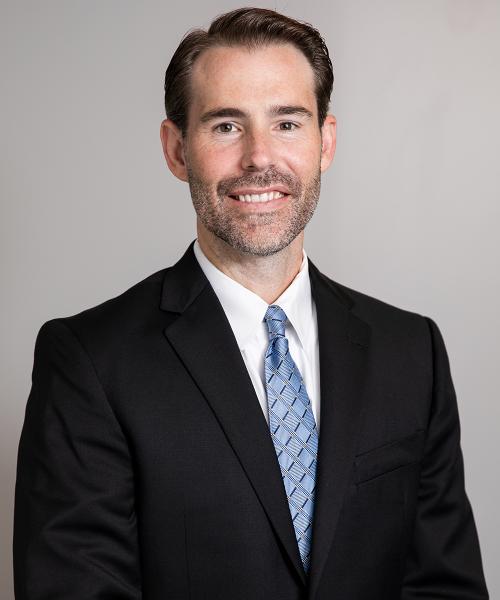 Dustin Hall

MBA, CFP®, ChFC®
Co-Founder and Chief Investment Officer
919-228-6300
As Chief Investment Officer, he is responsible for developing the firm's macro-economic forecast, asset allocation and individual security selection, as well as implementing the "Advance & Protect" investment strategy.
As a Wealth Advisor, Dustin serves as his clients' personal CFO by effectively managing all aspects of their financial affairs through the seamless integration and coordination of their investment, financial, tax and estate plans.  Dustin has extensive experience working with corporate executives and has a deep understanding of the intricacies and complexities of equity compensation.
Before founding Hall & Burns Wealth Management, he was an investment advisor representative, along with co-founder Kathy Burns, at ING Financial Network Investment Corporation.  Prior to that, he held investment positions with several financial firms, including Wachovia Bank. He earned his BA with honors from East Carolina University, which he attended on a tennis scholarship, and also completed his MA in Business Administration.  In 2007, Dustin successfully met the standards required by the CFP Board, including completing the education and examination requirements, and became a CFP® practitioner,  (making him one of the youngest in the nation at that time.)  He also holds the ChFC® (Chartered Financial Consultant) professional designation from the American College.
Dustin has been featured in a variety of publications, including the Wall Street Journal Online, News & Observer, and Triangle Business Leader.  In 2010, he was named one of the Triangle's Top 50 Entrepreneurs by Business Leader Magazine.
Dustin lives with his wife Cara, and their Welsh Corgi Webster, in Raleigh, North Carolina. He enjoys Duke basketball, reading, fishing and playing tennis.
Schedule a Meeting with Dustin
*No strategy ensures a profit or protects against a loss.